ViviDex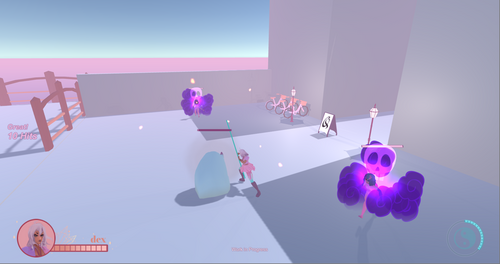 Hey everyone,
We're back with another update on the development of ViviDex. We have been toying with the current build a bit based on feedback to see what works and what doesn't and hopefully the changes will help clean up some of the rough edges.
Our most recent updates and changes can be seen below:
Gamepad Support, our input system now includes support for Gamepad controls, we will be remapping this as we go further into development but please give them a try if you haven't previously!
Wave-Based Combat, enemies will now spawn in waves in areas of the game, clearing an area will still require all enemies to be defeated, but will now be broken up into smaller fights per wave.
New Enemies/Visuals and Levels, we've begun designing new enemies, visual updates and extra levels to play, please keep a lookout for them when they arrive!
That is all for now, as the Holiday season rolls in some of our team may be in and out for travel and vacation but we will do our best to keep updates published during that time.
Thank you again for all the support!
-Team Soosh